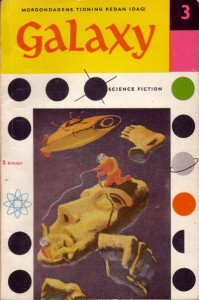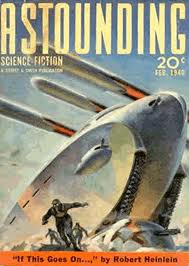 En tidig sorts SF-tidning var Argosy. I den tidningen publicerades mycket episoder av böcker av Edgar Rice Burroughs. Långt senare skrev han filmanuset till tv-filmen "Tarzan".
1926 utgavs första riktiga SF-tidskriften Amazing Stories. Han var den som ordnade den och var redaktör: Hugo Gernsback.
Astounding är nästa kända som började helt enkelt . Redaktör var John W. Campbell.
En senare som började var Galaxy. Flera kända romaner utgavs i episoder i den är känt. En annan tidning hette Analog.
En av de kändaste blev den: The Magazine of Fantasy and Science Fiction
Den engelska som fanns som blev känd mycket på 60-talet hette New Worlds.