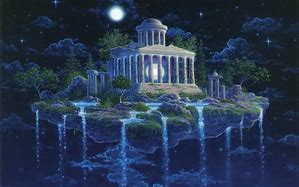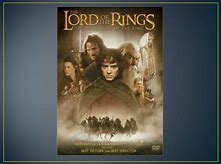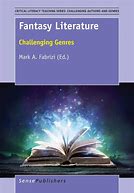 Fantasy-filmer hör till fantasy-genren med sånt som magi, det övernaturliga, ren myt och exotiska planeter.
J.R.R. Tolkien skriver aldrig rena fantasy-böcker. Han skriver inspirerat av sagor. Många nya filmer är gjorda med såna böcker som förlagor. "Narnia"-filmerna är nästan lika kända. Filmerna mycket utgår från en bok eller annan idé från C.S. Lewis.
Fantasy filmer jag sett är t.ex:
Eragon, The Great Wall, Curse of the Ring, Percy Jackson och kampen om åskviggen, Pans Labyrint, Animatrix och Earthsea.
Filmen Earthsea är "samma-story" som i Earthsea-trilogin av U.K. Le Guin. Trilogin har jag läst. Den är en av de första försöken att skriva ett litterärt verk som är fantasy.
Man brukar räkna The Way We Were av Samuel Dunsany som den första romanen i genren.